Calendar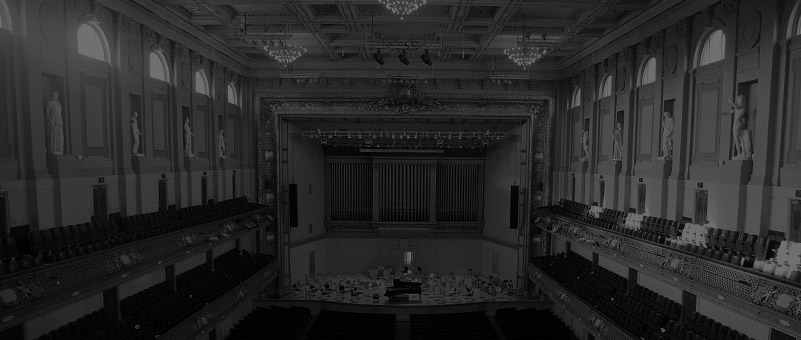 ROGER KELLAWAY
Celebrating his 80th Birthday!
THE BIRDLAND THEATER, Nov. 15 & 16, 2019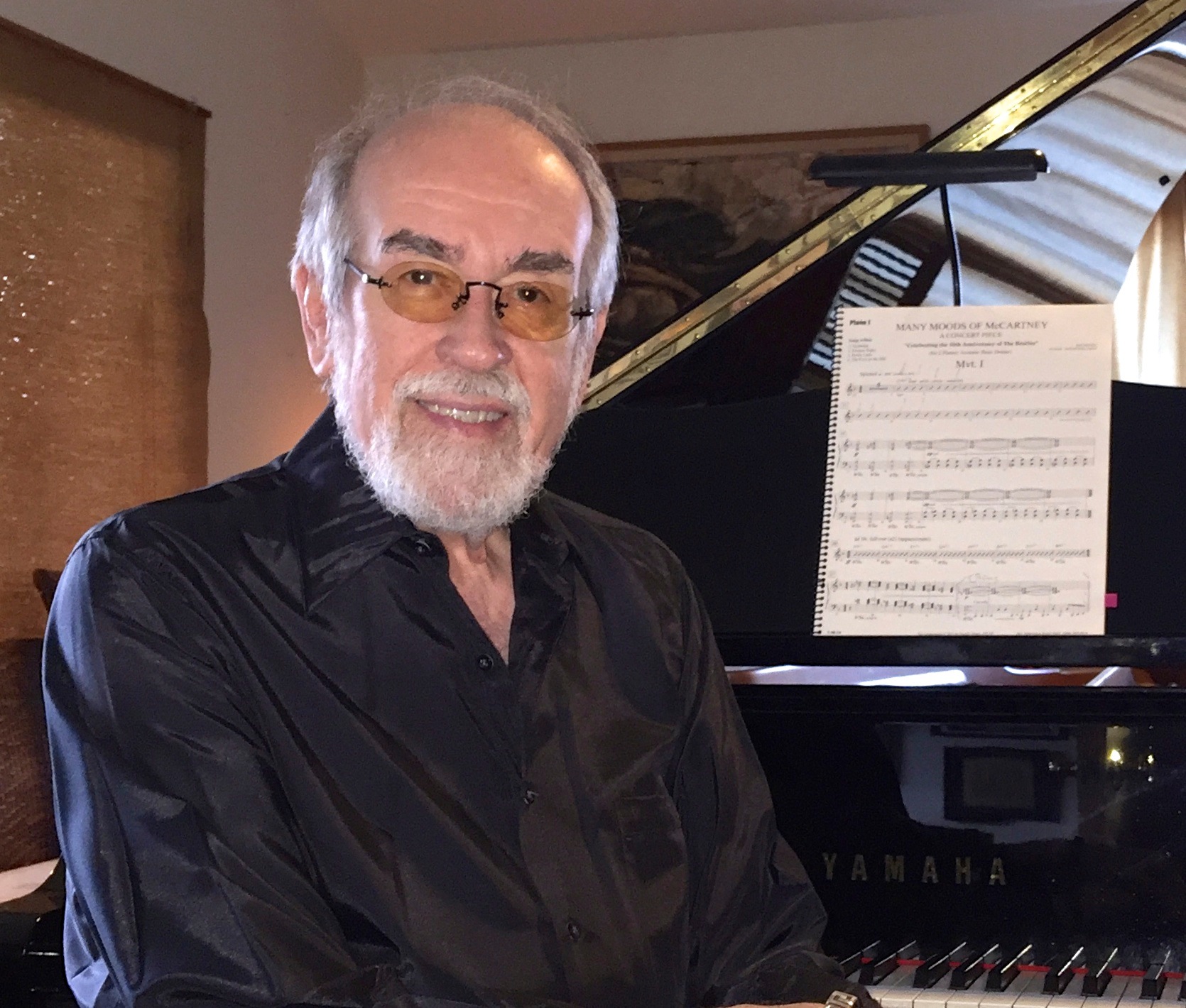 "Journey with me through the melodies of my life"
With Roni Ben-Hur on Guitar & Jay Leonhart on Bass
Plus special surprise guests!
Birdland Jazz
315 W 44th Street New York, NY 10036
(212) 581-3080
One of the top jazz pianists of the past half-century and an eclectic improviser who has long had his own sound and open-minded style, Kellaway has been featured on hundreds of recordings and written a countless amount of music since the 1960s. As is obvious from his most recent recording, New Jazz Standards, Kellaway has lost none of his creativity, virtuosity, enthusiasm or willingness to stretch himself.
When asked what material his trio might be performing at Birdland, Kellaway said "It will be a journey through the melodies of my life…Alfie's Theme (which he recorded with Sonny Rollins in 1965), a few songs from his Oscar Peterson tribute album Heroes (which won the French Classic Jazz award), two tunes from Carl Saunders New Jazz Standards Vol 3, and a few brand new original compositions.
At the same time that the Roger Kellaway Trio will be performing at the Birdland Theater downstairs, the Birdland Jazz Club upstairs will be hosting the Django Festival (November 12-17) celebrating their 20th anniversary with the Django Festival Allstars, produced by Pat Philips Stratta. "They always have a guest each night, so for the two nights that I'm at Birdland, I will also be their special guest. And some of their Allstars, such as violinist Pierre Blanchard and accordionist Ludovic Beier, will join me downstairs as my special guests!"
Kellaway has performed on hundreds of jazz recordings. A few of his personal favorites are Wes Montgomery's Bumpin, Oliver Nelson's More Blues And The Abstract Truth, and The Power Of Positive Swinging with Clark Terry & Bob Brookmeyer". Beyond jazz, he has worked as a musical director for Bobby Darin & Tony Bennett. As composer, he has 29 film scores to his name and wrote the well-known closing theme song for All In The Family ("Remembering You"). He's worked with everyone from Ellington to Elvis, Carmen McRae to Barbra Streisand, Joni Mitchel and Quincy Jones to Yo-Yo Ma.
"I've always liked playing Birdland, I performed at the original one on 52nd and Broadway with Kai Winding's band when I was in my early twenties. I've known Gianni Valenti, the present owner for about 20 years, and I am delighted to be celebrating my 80th with my trio in the new Birdland Theater!"
The remarkable pianist/composer will be in typically inspired and inventive form during his two special nights at the Birdland Theater November 15 & 16. For more information about the historic engagement www.birdlandjazz.com and www.rogerkellaway.com.
---
THE ROGER KELLAWAY TRIO
Bruce Forman on Guitar & John Clayton on Bass
Celebrating Roger's 80th Birthday!
Feinstein's at VITELLO'S, Nov. 29, 2019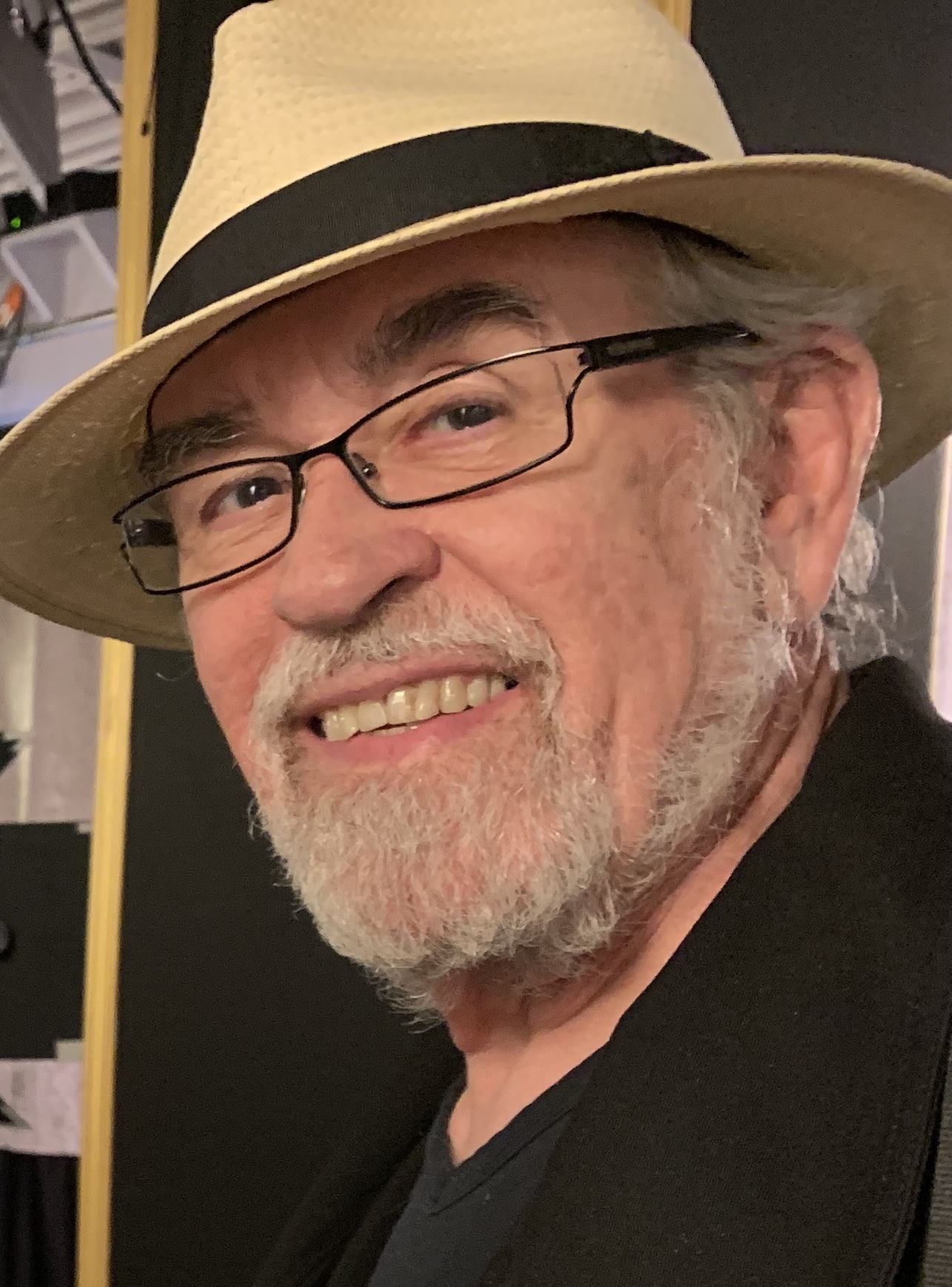 "Journey with me through the melodies of my life"
https://feinsteinsatvitellos.ticketfly.com/
Doors open at 6:30 – Show starts at 8:00
Tickets $25 + $20 food/beverage minimum
4349 Tujunga Avenue, Studio City, CA 91604
Tel. 818-769-0905
---
Past Events
---

Zipper Hall – September 10, 2017 at 7:00 pm
Roger Kellaway & Mike Lang
"Many Moods of McCartney"
The magical music of Sir Paul McCartney
Side-by-side with the American Song Book
The evening will feature Kellaway's three-movement concert piece
"Many Moods of McCartney" – for two Pianos
With Darek Oles (Bass) & Peter Erskine (Drums)
Click here to buy tickets – http://www.brownpapertickets.com/event/3062816
Zipper Hall – 200 South Grand Ave – across from Disney Hall
Los Angeles, CA 90012
Parking @ Disney Hall or MOCA
Click here for a Preview of "Many Moods Of McCartney"
---
Summer Show at Laguna Festival of Arts
Tuesday, August 1st, 2017
5:30pm – 7:30pm
Click here for more info
---
The Art Of Tatum
"I only play the piano, but tonight God is in the house" 
That¹s what Fats Waller said about Art Tatum, the greatest jazz piano player in history.
Now four dazzling, distinct pianists are here to honor his legacy: Jazz in July artistic director Bill Charlap, rising piano star Aaron Diehl, the brilliant Roger Kellaway and the Memphis-born virtuoso Harold Mabern. Add Mabern protégés John Webber and Joe Farnsworth on bass and drums, plus tenor saxophonist Eric Alexander ‹ and let the Tatum legend grow.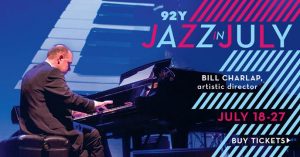 Wednesday, July 26, 2017, 7:30pm
Click here for more info.
*Please note the earlier start time from previous Jazz in July seasons* 
92nd Street Y (corner 92nd and Lexington) in the Kaufmann Concert Hall
---


July 13-16  &  July 21-23
                              Countdown to the Festival: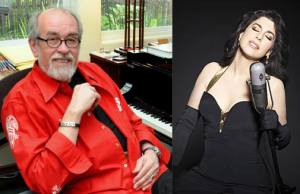 Roger Kellaway –
                              A Giant of Jazz Piano
                              Friday, July 14th
                              Tickets $30, $40, & $50
This great pianist and composer has worked with everyone from Elvis and Ellington to Lena Horne and Yo-Yo Ma and now he's planning a special concert for  the Festival  audience. He'll open solo, playing Ellington, Paul McCartney and some of his own compositions. After the intermission, Calabria Foti, the gifted jazz singer-violinist, will join him in a special adaptation of the multi-media symphony Visions of America created for the Festival and featuring Joseph Sohm's glorious photography.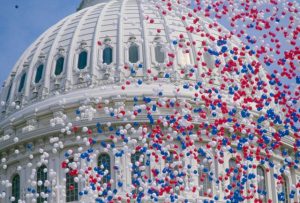 Photo by Joseph Sohm
Sample the greate Roger Kellaway here: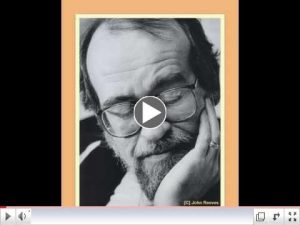 Buy Roger Kellaway tickets here
                     Full Festival line-up
                     July 13     J2B2,"roots music at its finest"
                     July 14     Roger Kellaway,"a giant of jazz piano"
                      July 15     Anderson & Roe Piano Duo, "breathtaking, volatile, thrilling"
                      July 16     Nuvi Mehta & Friends,gorgeous Gershwin, Copland & Barber
                      July 21     Perla Batalla,"spellbinding" tribute to her dear friend Leonard Cohen
                      July 22     Simply Three,strings trio serves up electrifying "classical-pop"
                      July 23     Michael Feinstein,all-star force in American music brings stories and songs from the Great American Songbook
                      Also
                       July 14 & 21     Tea & Trumpets presented at 3pm by the Festival Brass with their hallmark wit &
                                                  fanfare and a four-course English tea
                       Plus
                       July 11     Ventura County Concert Band with a free public concert at 6pm. Mini-park on Main St. (between Oak & Palm)
                       or call 805-648-3146
---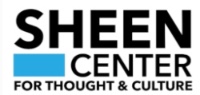 New Jazz Series
At the
SHEEN CENTER
In The Heart of Historic Greenwich Village
JAZZ ON BLEECKER STREET
ROGER KELLAWAY & PETER BEETS: "Many Moods of McCartney
Pat Philips-Stratta: Curator and Producer
The SHEEN CENTER FOR THOUGHT & CULTURE, a new state of the art Performing Arts Center in the East Village/NoHo, announces the launching of their new JAZZ SERIES, 'JAZZ ON BLEECKER STREET', a new home for some of Jazz's finest! The beautiful 270-seat theatre will present a wide variety of Jazz genres and aspire to showcase original sides to America's national treasure, Jazz.
ROGER KELLAWAY & PETER BEETS
"MANY MOODS OF McCARTNEY"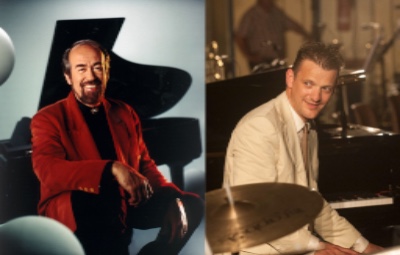 March 23rd "MANY MOODS OF McCARTNEY' features Grammy Award winning Oscar nominated Jazz Pianist/Composer master ROGER KELLAWAY and Holland's top Jazz Pianist PETER BEETS in a TWO – PIANO and Trio performance showing off the magical music of Sir Paul McCartney, the legendary classic and pop tunes that are part of the soundtrack of our lives and are musical history! Oscar Peterson said "Kellaway is one of the great Jazz Pianists of the world ."…Beets known for a mastery of the style and songs of Oscar Peterson is a European star now excitedly welcomed in the US. Jay Leonhart on Bass and Ron Krasinski on Drums.
SHEEN CENTER Named after the late Archbishop Fulton J. Sheen, best known for his popular radio and TV ministry in the 1950s and 60s, The Sheen Center for Thought & Culture is a project of the Archdiocese of New York with the mission of showcasing works in the performing and visual arts, lectures and symposia that highlight the true, the good, and the beautiful as they have been expressed throughout the ages. The state-of-the-art complex has a 270-seat proscenium theater equipped with five-camera high-definition livestream capability and a multi-track recording studio with thirty-two onstage inputs; an 80-seat black box theater; four rehearsal studios; and an art gallery. This facility is the newest arts center in Manhattan in 35 years and a great addition to the growing artistic community in the East Village/NoHo.
The Sheen Center
18 Bleecker Street
New York, NY 10012
www.sheencenter.org
Box office: 212 925 2812
@sheencenter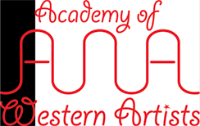 www.awaawards.org
ROGER KELLAWAY
Returns to JAZZ At KITANO – April 1 & 2
With Special Guest: Ludovic Beier, Accordion & Accordina
Plus a Tribute to Ettore Stratta's Original Music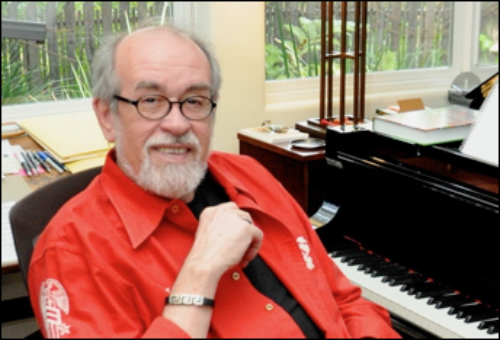 After a very successful weekend at KITANO this past summer,
JAZZ PIANIST ROGER KELLAWAY returns with his Trio,
JAY LEONHART on Bass and JOE COHN on guitar.
With LUDOVIC BEIER, winner of the French "Jazz Master"Award
and part of the very successful Django Reinhardt Festival.
Integrated into the program will be a TRIBUTE
to Producer/Conductor/Composer ETTORE STRATTA,
Including some of his original music.
Please join us for an evening of unforgettable music!
JAZZ AT KITANO – April 1 & 2, 2016
66 Park Avenue (at E. 38th Street) NYC
RESERVATIONS ADVISED:
TELEPHONE: (2i2) 885-7119
http://www.kitano.com/Jazz-Schedule
Shows – 8 PM & 10 PM
Cover – $30 + $20 minimum on food/beverage
---
Jazz at the Lobero Presents
The Django Festival All-Stars
with Dorado Schmitt
and Special Guest Roger Kellaway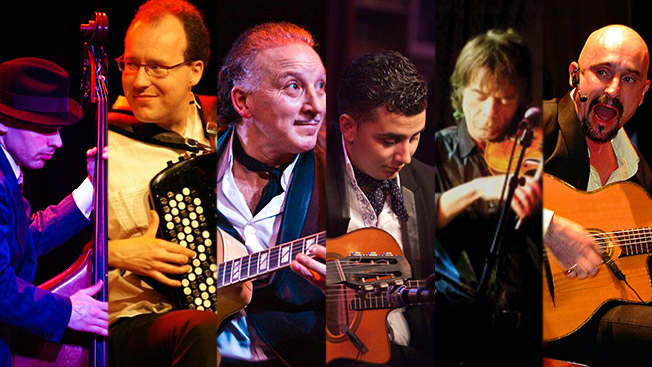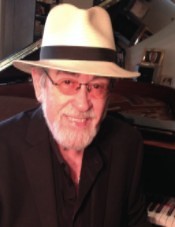 Tuesday, November 10, 2015 at 8:00PM
Lobero Theater
33 Canon Perdido Street
Santa Barbara, CA 93101
(805) 963-0761
http://www.lobero.com/events/fall-jazz-dorado-schmitt/
ROGER KELLAWAY
Pianist, Composer & Arranger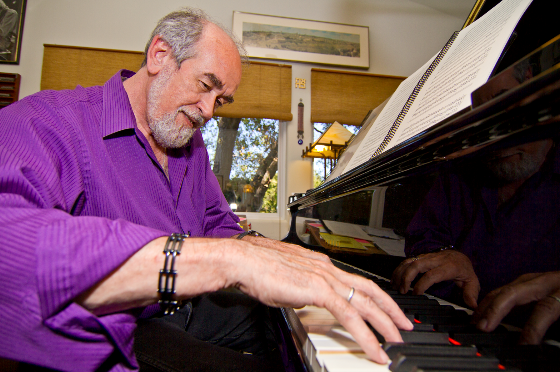 "Back On The Scene Performing"
JAZZ AT KITANO
August 21 & 22, 2015
ROGER KELLAWAY Pianist, Composer & Arranger "Back On The Scene Performing" JAZZ AT KITANO August 21 & 22, 2015 Roger Kellaway, Pianist, Composer & Arranger is eagerly getting back to the performing side of his illustrious career. Oscar Peterson once said, "I love Roger Kellaway!"…and Roger loved Oscar who was one of his earliest influences. "His will to swing always inspired me", says Kellaway who will be joined at KITANO'S by Jay Leonhart on bass and Joe Cohn on Guitar, harking back to his love of an early Peterson style trio.
The program will consist of music from his CD "Heroes", that was awarded "Best Classic Jazz Recording Of The Year " in France; some surprises and original songs written with the great Alan & Marilyn Bergman known for their many hits with Barbra Streisand. Kellaway has scored 29 films, including "A Star Is Born" (for Streisand) which was nominated for an Oscar. His eclectic bio includes Musical Directing for Bobby Darin, Tony Bennett, Kevin Spacey & Van Morrison, touring with Joni Mitchell – commissioned compositions for George Balanchine's NY City Ballet, The L.A. & New York Philharmonic, The Philadelphia, New York & Boston Pops as well as The New West Symphony and The National Symphony in Washington DC.
As Pianist, Roger Kellaway has performed all over the world – solo, duo, small ensemble, including performances with The Israel Philharmonic. Eddie Daniels and Kellaway continue their duo & trio concerts in the US and abroad with their latest CD "Duke At The Road House", which won the Grand Prix du Jazz (2014 Record Of The Year). He also received a 'Grammy' for his writing on "Memos from Paradise", another CD recorded with Daniels.
One of his commissioned works, "Visions Of America: A Photo-Symphony" is an orchestral, multimedia portrait of Democracy. The 50 minute show for full orchestra, features Kellaway on "Jazz piano", five songs with lyrics by the Bergmans, sung by Patti Austin & Steve Tyrell, plus chorus & narration by Clint Eastwood. The most recent commission, "Many Moods Of McCartney", is a three-movement piece for two pianos (Kellaway & the great Peter Beets), bass and drums. The piece premiered to standing ovations at an Ashville Symphony concert in September 2014.
Eager to put most of his energy these days into performing, Kellaway will be playing a solo piano concert in Milan on November 29th at Teatro Manzoni. He will also be a Special Guest with The Django Festival All-Stars at the Lobero Theatre in Santa Barbara, this coming November 10th, during their major cross country tour.
Join Roger Kellaway as he steps back into the NY scene!
JAZZ AT KITANO – August 21 & 22, 2015
66 Park Ave (E.38 St) NYC
RESERVATION ADVISED:
TEL – (212) 885-7119
http://www.kitano.com/Jazz-Schedule
Shows – 8 PM & 10 PM
Cover – $30 + $20 minimum on food/beverage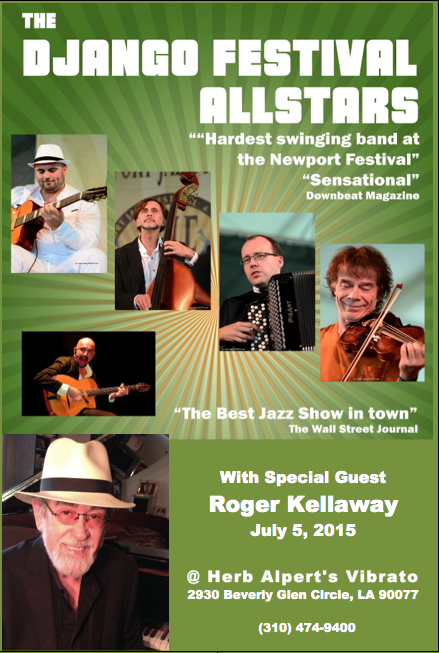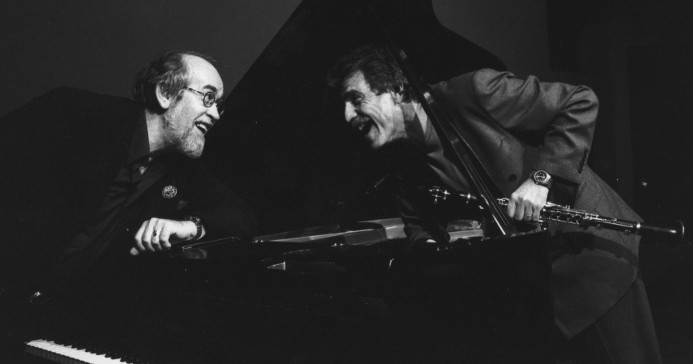 Eddie Daniels and Roger Kellaway
With special guest Cellist Vanessa Freebairn-Smith
Time: Friday, June 5 & Saturday, June 6, 2015
Location: Vitello's – E Spot Lounge
4349 Tujunga Avenue, Studio City, Ca 91604.
(818) 769-0905
http://www.vitellosjazz.com