Calendar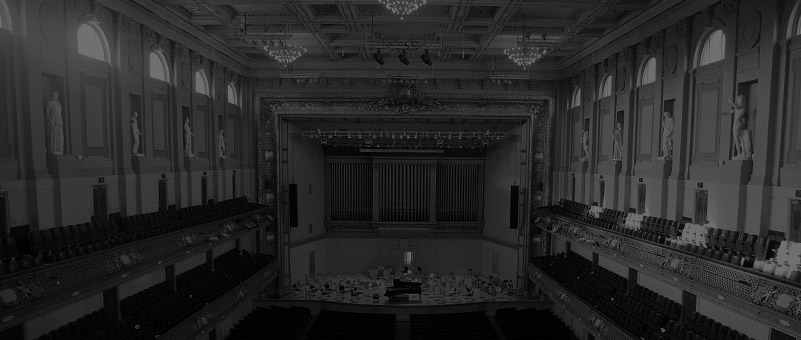 Upcoming Events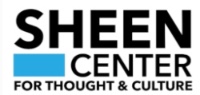 New Jazz Series
At the
SHEEN CENTER
In The Heart of Historic Greenwich Village
JAZZ ON BLEECKER STREET
ROGER KELLAWAY & PETER BEETS: "Many Moods of McCartney
Pat Philips-Stratta: Curator and Producer
The SHEEN CENTER FOR THOUGHT & CULTURE, a new state of the art Performing Arts Center in the East Village/NoHo, announces the launching of their new JAZZ SERIES, 'JAZZ ON BLEECKER STREET', a new home for some of Jazz's finest! The beautiful 270-seat theatre will present a wide variety of Jazz genres and aspire to showcase original sides to America's national treasure, Jazz.
ROGER KELLAWAY & PETER BEETS
"MANY MOODS OF McCARTNEY"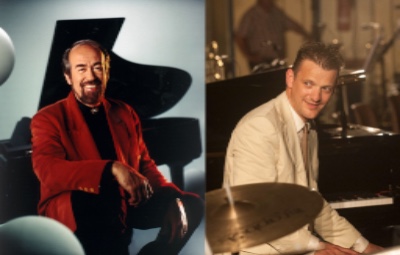 March 23rd "MANY MOODS OF McCARTNEY' features Grammy Award winning Oscar nominated Jazz Pianist/Composer master ROGER KELLAWAY and Holland's top Jazz Pianist PETER BEETS in a TWO – PIANO and Trio performance showing off the magical music of Sir Paul McCartney, the legendary classic and pop tunes that are part of the soundtrack of our lives and are musical history! Oscar Peterson said "Kellaway is one of the great Jazz Pianists of the world ."…Beets known for a mastery of the style and songs of Oscar Peterson is a European star now excitedly welcomed in the US. Jay Leonhart on Bass and Ron Krasinski on Drums.
SHEEN CENTER Named after the late Archbishop Fulton J. Sheen, best known for his popular radio and TV ministry in the 1950s and 60s, The Sheen Center for Thought & Culture is a project of the Archdiocese of New York with the mission of showcasing works in the performing and visual arts, lectures and symposia that highlight the true, the good, and the beautiful as they have been expressed throughout the ages. The state-of-the-art complex has a 270-seat proscenium theater equipped with five-camera high-definition livestream capability and a multi-track recording studio with thirty-two onstage inputs; an 80-seat black box theater; four rehearsal studios; and an art gallery. This facility is the newest arts center in Manhattan in 35 years and a great addition to the growing artistic community in the East Village/NoHo.
The Sheen Center
18 Bleecker Street
New York, NY 10012
www.sheencenter.org
Box office: 212 925 2812
@sheencenter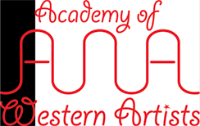 www.awaawards.org
ROGER KELLAWAY
Returns to JAZZ At KITANO – April 1 & 2
With Special Guest: Ludovic Beier, Accordion & Accordina
Plus a Tribute to Ettore Stratta's Original Music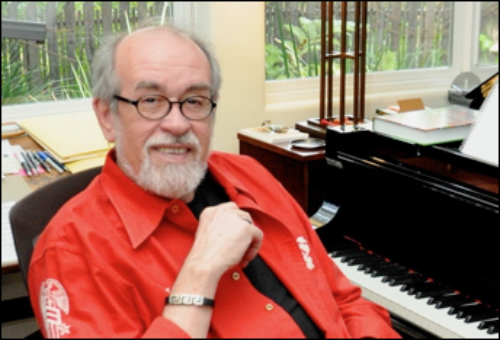 After a very successful weekend at KITANO this past summer,
JAZZ PIANIST ROGER KELLAWAY returns with his Trio,
JAY LEONHART on Bass and JOE COHN on guitar.
With LUDOVIC BEIER, winner of the French "Jazz Master"Award
and part of the very successful Django Reinhardt Festival.
Integrated into the program will be a TRIBUTE
to Producer/Conductor/Composer ETTORE STRATTA,
Including some of his original music.
Please join us for an evening of unforgettable music!
JAZZ AT KITANO – April 1 & 2, 2016
66 Park Avenue (at E. 38th Street) NYC
RESERVATIONS ADVISED:
TELEPHONE: (2i2) 885-7119
http://www.kitano.com/Jazz-Schedule
Shows – 8 PM & 10 PM
Cover – $30 + $20 minimum on food/beverage

---
Past Events
Jazz at the Lobero Presents The Django Festival All-Stars
with Dorado Schmitt
and Special Guest Roger Kellaway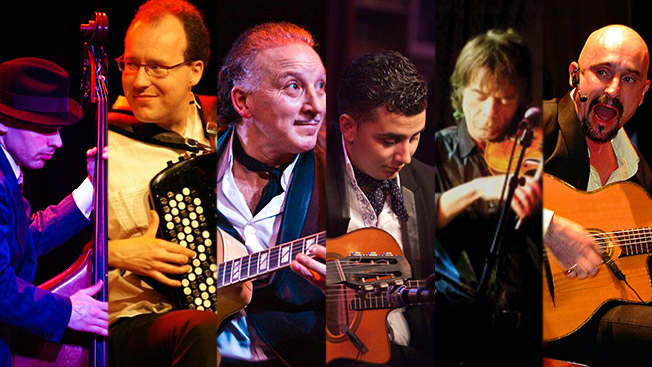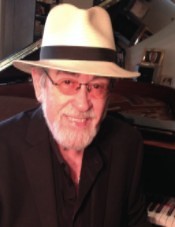 Tuesday, November 10, 2015 at 8:00PM
Lobero Theater
33 Canon Perdido Street
Santa Barbara, CA 93101
(805) 963-0761
http://www.lobero.com/events/fall-jazz-dorado-schmitt/
ROGER KELLAWAY
Pianist, Composer & Arranger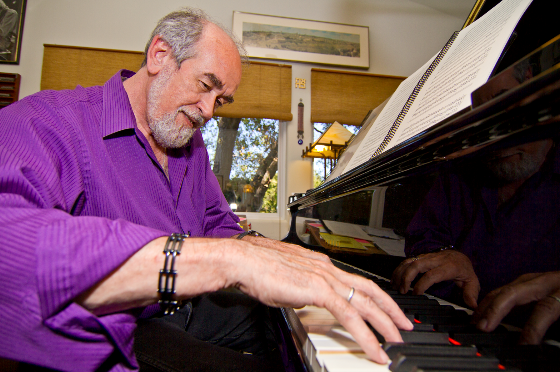 "Back On The Scene Performing"
JAZZ AT KITANO
August 21 & 22, 2015
ROGER KELLAWAY Pianist, Composer & Arranger "Back On The Scene Performing" JAZZ AT KITANO August 21 & 22, 2015 Roger Kellaway, Pianist, Composer & Arranger is eagerly getting back to the performing side of his illustrious career. Oscar Peterson once said, "I love Roger Kellaway!"…and Roger loved Oscar who was one of his earliest influences. "His will to swing always inspired me", says Kellaway who will be joined at KITANO'S by Jay Leonhart on bass and Joe Cohn on Guitar, harking back to his love of an early Peterson style trio.

The program will consist of music from his CD "Heroes", that was awarded "Best Classic Jazz Recording Of The Year " in France; some surprises and original songs written with the great Alan & Marilyn Bergman known for their many hits with Barbra Streisand. Kellaway has scored 29 films, including "A Star Is Born" (for Streisand) which was nominated for an Oscar. His eclectic bio includes Musical Directing for Bobby Darin, Tony Bennett, Kevin Spacey & Van Morrison, touring with Joni Mitchell – commissioned compositions for George Balanchine's NY City Ballet, The L.A. & New York Philharmonic, The Philadelphia, New York & Boston Pops as well as The New West Symphony and The National Symphony in Washington DC.

As Pianist, Roger Kellaway has performed all over the world – solo, duo, small ensemble, including performances with The Israel Philharmonic. Eddie Daniels and Kellaway continue their duo & trio concerts in the US and abroad with their latest CD "Duke At The Road House", which won the Grand Prix du Jazz (2014 Record Of The Year). He also received a 'Grammy' for his writing on "Memos from Paradise", another CD recorded with Daniels.

One of his commissioned works, "Visions Of America: A Photo-Symphony" is an orchestral, multimedia portrait of Democracy. The 50 minute show for full orchestra, features Kellaway on "Jazz piano", five songs with lyrics by the Bergmans, sung by Patti Austin & Steve Tyrell, plus chorus & narration by Clint Eastwood. The most recent commission, "Many Moods Of McCartney", is a three-movement piece for two pianos (Kellaway & the great Peter Beets), bass and drums. The piece premiered to standing ovations at an Ashville Symphony concert in September 2014.

Eager to put most of his energy these days into performing, Kellaway will be playing a solo piano concert in Milan on November 29th at Teatro Manzoni. He will also be a Special Guest with The Django Festival All-Stars at the Lobero Theatre in Santa Barbara, this coming November 10th, during their major cross country tour.

Join Roger Kellaway as he steps back into the NY scene!
JAZZ AT KITANO – August 21 & 22, 2015
66 Park Ave (E.38 St) NYC
RESERVATION ADVISED:
TEL – (212) 885-7119
http://www.kitano.com/Jazz-Schedule
Shows – 8 PM & 10 PM
Cover – $30 + $20 minimum on food/beverage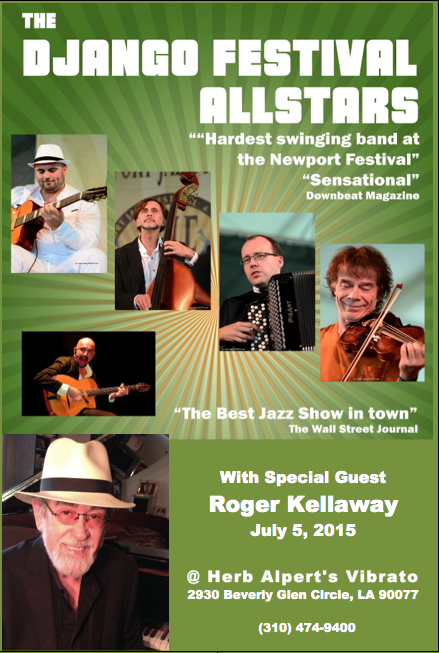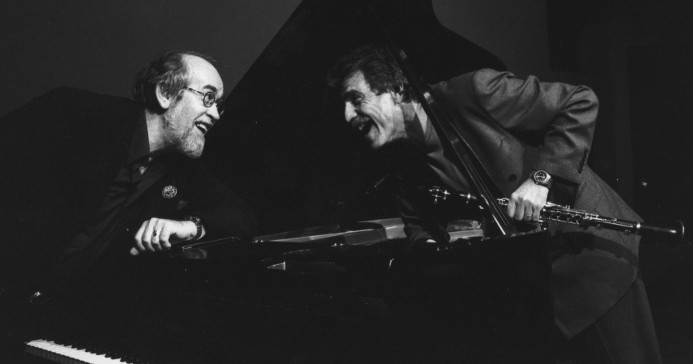 Eddie Daniels and Roger Kellaway
With special guest Cellist Vanessa Freebairn-Smith
Time: Friday, June 5 & Saturday, June 6, 2015
Location: Vitello's – E Spot Lounge
4349 Tujunga Avenue, Studio City, Ca 91604.
(818) 769-0905
http://www.vitellosjazz.com